About Us
Making Your Business PROFITABLE
Our mission at Profit by the Books is to simplify your life and provide the tools your business needs to be more profitable. We help you understand your numbers on a regular basis – not just at tax time – so you know where your money is going and you're empowered with financial awareness to make smart business decisions.
We're here to help you grow – We have a team of bookkeepers who will help you understanding where your money is going and how to improve cashflows. We look at your numbers on a regular basis and develop a plan for growing your business.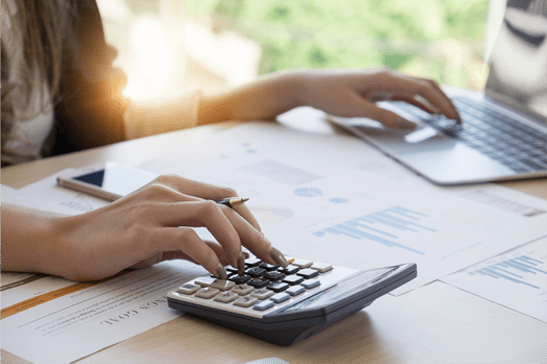 Client Testimonials
I've used Profit by the Books (Claudette) for my law practice for several years and have very satisfied with their services. They have always been responsive when issues arise with QuickBooks and together with my CPA, takes a lot of the stress and worry out of the financial side of my business.
It is awesome to have a go to bookkeeper that can answer questions on demand. Needed to finalize my small business books for end of year reporting. I called Profit by the Books to see if we could schedule a quick meeting. We set up a video conference/screen sharing meeting for the next day. Being able to review my online books, they answered all my questions and provided some extra advice I didn't even know I needed in 30 easy minutes from my own office!
As a small business owner, I wear a lot of different hats. One of those is keeping track of financials using QuickBooks online. I was struggling to learn the program and making a huge mess, so I called Profit by the Books. In 2 hours, they taught me more than I learned on my own in 4 months. When I decide to give the bookkeeper hat to someone else, you can be certain I will hire Profit by the Books!
Profit by the Books does a fabulous job with helping keep books for my business, Sparkhead Studios, managed. They are very easy to work with, always patient and responsive. I highly recommend Profit by the Books to business owners!
Dahlberg Bookkeeping is just amazing! They managed to clean up my books within a short amount of time and was invaluable in getting it right for my CPA. They were available when I needed them and I don't know what I would have done without their help. I have not had luck before finding a company to help me keep my books in order but I feel confident I have finally found who I need to be working with to make planning and budgeting possible.
Especially in relation to small businesses, Claudette and her Profit by the Books team are amazing at what they do and are the go-to bookkeeping service in the area.
For small business owners, the risk of data breaches and [...]
If you ask 100 business owners what they like least [...]
As a small business owner, you're likely concerned about every [...]